Watford vs Manchester United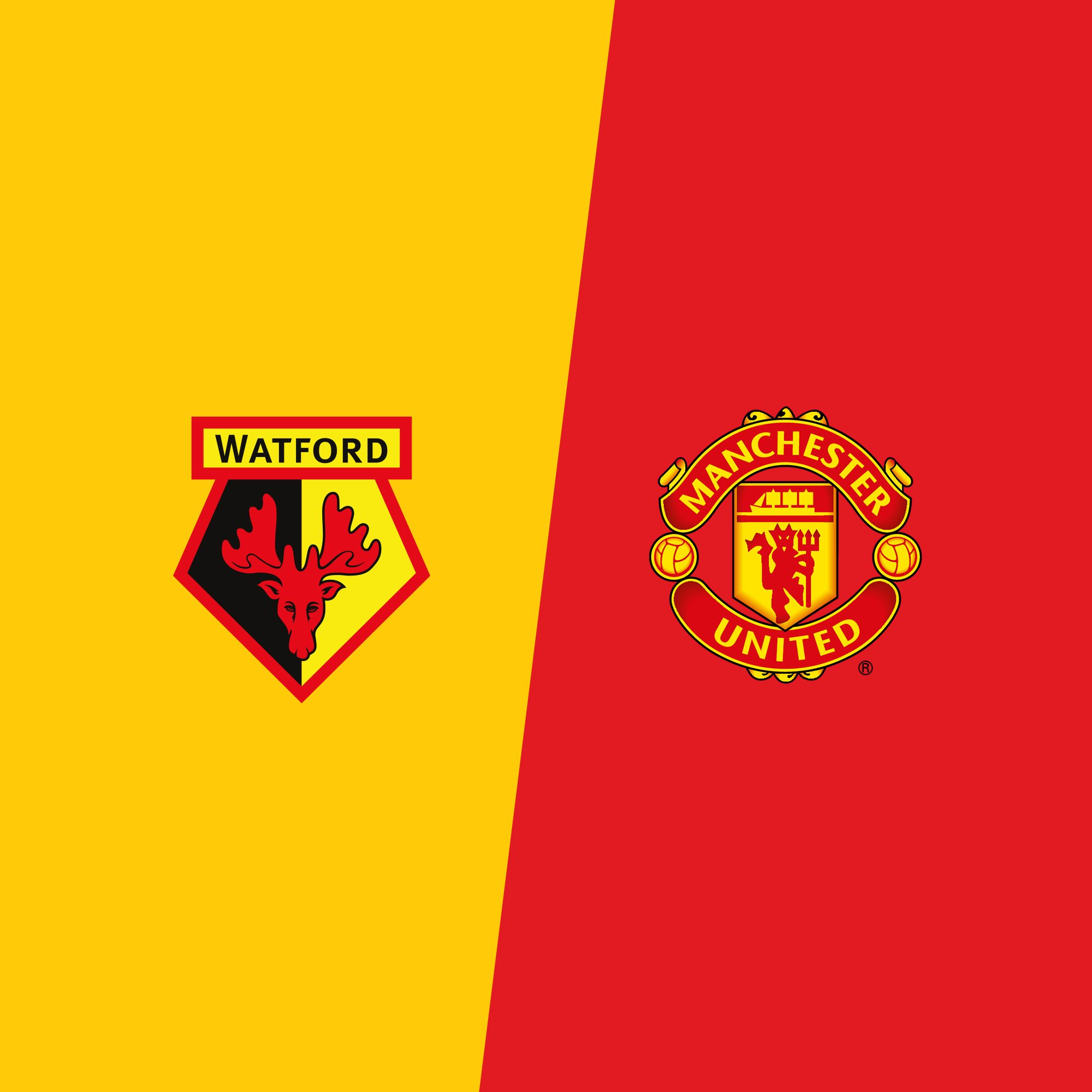 After much a great start to the season with four wins out of four, things were looking great for Jose Mourinho's men. This week, things suddenly took a fall for the worst as we slipped to a disastrous defeat to Pep's Manchester City and then 5 days later, another embarrassing defeat to Feyenoord in the Europa League, a competition which we are expected to win. However, things aren't looking too bad for the Red Devils as a win against Watford this week could put us to 3rd in the League, 2 points behind Everton and 3 behind Man City. This game is most important for the fans, morale is low after two poor performances and it is now time for Mourinho's men to show that this last week was a blip in what could still be a title winning season.

At last, Marcus Rashford is starting a Premier League game! Today's line up looks terrifying. We are finally playing two wingers on the wings, what is going on?! Rashford and Martial will provide us with ecstatic pace and skill on the wings that would surely terrify any opponent. Also, after a poor performance last week against City, Blind (who was arguably at fault for both goals conceded) has been dropped for last seasons main man, Chris Smalling. It looks like this may be the first choice partnership in centre back for the remainder of the season. Everyone's favourite topic at the moment, Paul Pogba is starting after a poor last few performances. Hopefully it is only a matter of time until we see the Paul Pogba that we signed from Juventus for a world record fee.

In the first ten minutes, things weren't looking too bad for us. Despite creating no chances, we looked comfortable in possession and we didn't give the ball away carelessly. However, on the tenth minute Prodl's header almost fell at the feet of Troy Deeney who was unmarked at the far post. Just as we thought we couldn't get any luckier, poor communication between David De Gea and Chris Smalling led to Ighalo being given the chance of an open goal, which he somehow managed to miss.

From then on, it was clear that Watford were the team that deserved to be in front but De Gea didn't let that stop him from denying Deeney after a terrific powerful header towards the top corner.

Our only clear chance of the half came in the 21st minute where Marcus Rashford's deflected low cross found Ibrahimovic at the far post who shot into the side netting. A player of his quality should be hitting the target there.

In the 28th minute, a clash of heads between Anthony Martial and Janmaat led to Anthony Martial being subbed off for Ashley Young in the 34th minute. However, that was only after his naive decision to try holding the ball in our own half during a dangerous Watford attack, which inevitably led to him being dispossessed and Watford scoring through Capoue. Just before conceding, Paul Pogba came close with his long range shot rattling the crossbar.

The first half ended 1-0 to Watford after a pathetic performance by Manchester United. Jose Mourinho looks to have made a mistake by starting Wayne Rooney in CM. Not only did he offer nothing going forward, he didn't look comfortable in possession and was careless with his passing. Major changes must be made in the second half if we want to get anything out of this game!

As the second half kicked off we started by showing more intent, with Wayne Rooney going further forward and Marcus Rashford becoming more influential in the game, it looked like a matter of time until we scored an equaliser.

In the 62nd minute, we finally got what we deserved. Great play from Zlatan Ibrahimovic led to Marcus Rashford smashing the ball into the bottom corner of the net from close range. We were controlling the game and we were hopeful of getting another and continuing to win the game. In the 79th minute, Zlatan's header was brilliantly saved by Gomes.

From then on, we went back to slow attacks and allowed Watford to have more possession of the ball. In the 83th minute, our dreams were shattered as Zuniga scored for Watford with his first touch of the ball. Things were not looking good for Mourinho's men. From then on, cynical play from both teams led to a spray of yellow cards being awarded.

Just as we thought things couldn't get much worse, poor defending from Bailly led to Fellaini bringing down Zuniga in the box and Troy Deeney made no mistake from the penalty spot, slotting home down the middle to win the game 3-1.

In the end, once again Manchester United slip to defeat to make it 3 losses in 3 games. For the first time in the Jose Mourinho era (which has only just started), it looks like there is reason to worry as a Manchester United fan. The dream of winning the Premier League this season seems just that, a fantasy. It doesn't look like we have a team capable of getting top 4, let alone winning the league. Is it time to start being realistic and have the ambition of Arsenal fans - to secure 4th place? NO, we are Manchester United and we must fight back. It is clear that we have individuals that are capable of winning us games, but right now, after this performance, it is clear that they need to improve. The issue with our current team is that we have not gelled. We do not look like a team at the moment. This can be fixed over time, but lets start with the match away to Northampton in the League Cup. Let's have faith in our manager to drill this message into our players.