Stoke City vs Manchester United post match
Manchester United played out a 2-2 draw at the Bet365 stadium to tentatively remain on top of the Premier League table. This draw complied with the way things have been at Manchester United for a while now. Those "things" boil down to simple facts. The fact that we haven't won away at Stoke since Fergie's last season. The fact that the last time we won three consecutive games, we were shut down by Stoke City. That fact that Mark Hughes has the best reord against Jose Mourinho among all the Premier League managers.
I'm not trying to make excuses. The draw was justified and neither team deserved to win it outright. Manchester United were weaker than Stoke today and they were slicing our defence with those forward runs. We on the other hand, had trouble breaking down their 3 at the back set up.
Manchester United changed a few things from the previous game. Darmian came in to replace Blind at left back, Mata was left on the bench for Herrera and the customary Rashford, Martial switch. I have always been explicit in mentioning that Manchester United need a solid, competent left back if we are to go far this season. Darmian got turned inside out by Diouf and Shaqiri. He hasn't been a Man United quality player since day 1 and I will be thoroughly surprised to see him make the team again.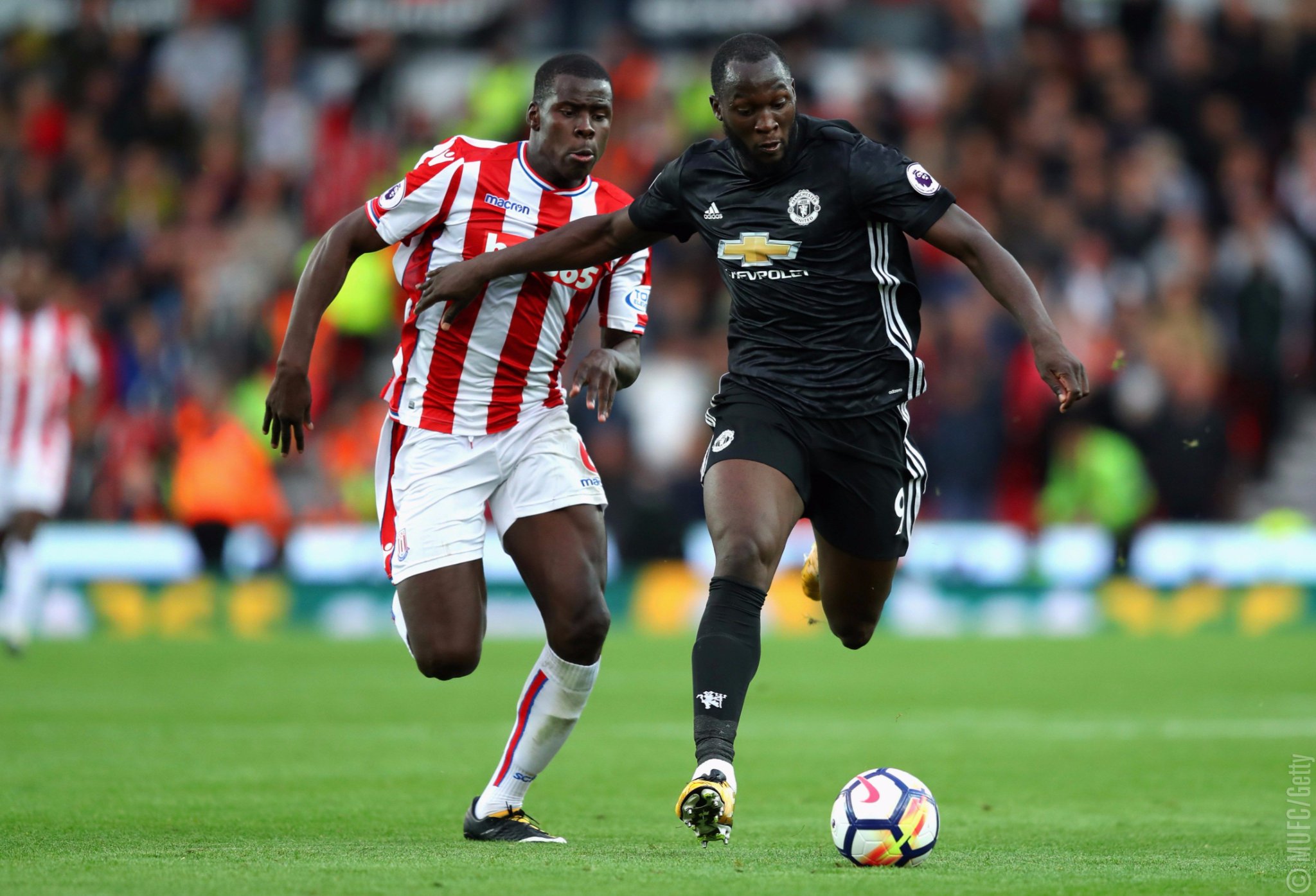 Why I say that no team deserved to win it more than the other is because of the end to end nature of the game. Butland and De Gea pulled off some amazing saves to keep the scoreline down. Both teams were great, aerially and got a goal each from a header. Both teams led the game at some point and the other responded in a beautiful manner.
Unlike Swansea, who crowded the midfield, Stoke crowded the defence and played the offside trap much to our annoyance. Their fullbacks played a solid role both in an attacking and defensive sense. Which is funny because Stoke have major problems at fullback. While going forward, they looked for gaps between Bailly, Jones and Darmian and hit us. If not, they'd play it to Shaqiri, who'd run rings around our defence and then whip a cross in. Jones, our best defender this season was made to look like an idiot for the second goal. Darmian is a feeble defender and offers us nothing in the attacking half. I hope we restore Blind at that position or maybe give Shaw a run in.
In midfield, Matic and Herrera were dispossessed cheaply a couple of times but otherwise, they had a decent game. They were not at fault for either goal because the first one completely bamboozled Bailly, Jones and Darmian and the second one came from a corner. A special shout out to Eric Maxim Choupo-Moting, the Stoke new signing who had an exceptional game. He scored both goals and was a constant threat throughout the game.
If I had to name one outfield player who did play well, it had to be between Pogba and Lukaku. Pogba, for the simple reason that he didn't stop for 90 mins. He was setting up, creating chances, intercepting and shooting tirelessly. He also stepped up when we went down and was unlucky that the goal was credited to Rashford. Lukaku, because he didn't stop trying. He was heavily marked throughout, so he changed his position accordingly and often took the ball on the wings or in the hole. For a finisher to leave his position in search of the ball is very unheard of. For a fan to see a player put the effort, is very reassuring. He deservedly got a goal for his efforts. Elsewhere, Rashford kept holding the ball for way too long, trying those little Hollywood runs and ultimately losing the ball.
Well that's that. Yes, the result is poor but Stoke away is always a difficult. It is right up there with Liverpool away and West Brom away. I'm very glad we got done with this fixture earlier on in the season, while there is still plenty to play for. Anyway, we need to learn from this game because given our attacking prowess, teams are bound to sit back against us. Deal with it. The only consolation is that we're on top of the table, provided Hudderfield don't win on Monday night. That aside, time for the Champions League now! We might finally get to see Lindelof play! Here's hoping we kick off European nights with a win. Onto Basel...