José Mourinho not the man to blame for Tottenham defeat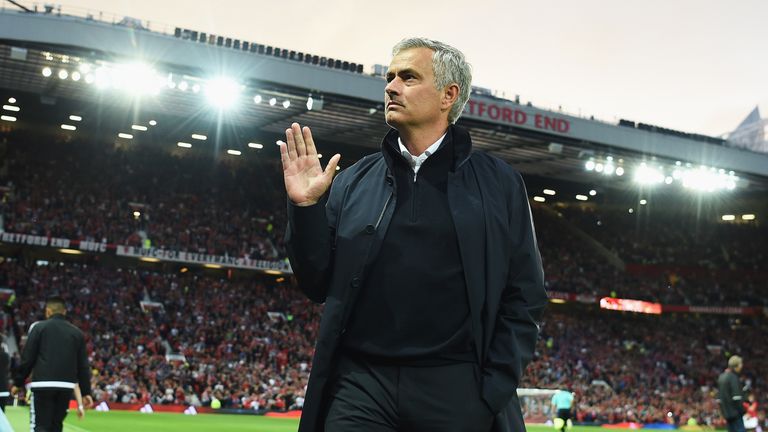 OUCH! Imagine a nightmare about Manchester United losing 3-2 to Brighton and eight days later losing 3-0 to Tottenham hotspur in their own backyard!
Well unfortunately for me and many fans around the world, this was indeed a nightmare come true! As we all seen, Manchester United were hammered against the Spurs at Old Trafford 3-0. But watching the first half of the match and the beginning of the second half of the match, we certainly didn't see a 3-0 loss coming for the Reds! But what exactly went wrong?
Many people will easily point straight at the Man Utd manger Jośe Mourinho! But to be fair, i don't think you can blame him for everything, especially this one! So who can we blame?
I pin this one on many of the players out on the pitch, yes we played some good football the first half with some exciting attacking football that we haven't seen in such a while, but we couldn't just find the back of the net, NOT EVEN ONCE!
Miss after miss for the Manchester United Belgian, Romelu Lukaku, Danny Rose's poor pass back to Hugo Lloris was a HUGE gift for Manchester United and probably should of been at least 1-0 to Manchester United. Yes, it was in his wrong foot but at this professional level, you MUST take take those type of opportunities! Because like today, it could cost you big matches!
I feel Jose got it right with the line up and formation for the game, but the players themselves just couldn't get the ball past the Tottenham goal keeper, Pogba had a few shots but were stopped by Lloris (credit to him). Luke Shaw who was one of the few outstanding players during his defeat, kept creating chances for his teammates but nobody seem to be there when it mattered. But he definitely looked back in form.
Fred looked like he was improving but still not enough, Lingard looked pretty decent as well as he was getting by the spurs players for fun, but again.. still not enough.
Paul Pogba didn't seem to to respond either after that 3-2 defeat against Brighton, you would think he's going out there with a chip on his shoulder but no, certainly not what we saw during the Tottenham defeat. Pogba simply needed to come out and show his hunger to dominate and boss the midfield but simply just didn't show enough. But not just Pogba. EVERYONE!
The defense was probably a mixed motion up until we conceded in the second half. Herrera played in an unfamiliar role in a back 3, he busted his butt as usual and worked hard but just faded out after a while, Jones was lucky to not have conceded a penalty but went off injured to be replaced my Victor Lindelof who hardly improved the back line, and almost gave Ali a gifted goal but luckily Dave still saves and Smalling held his own and was pretty solid for the most part and even had an important tackle in the first half.
But at the end, Manchester United just didn't take their chances and it cost them an important 3 points at Old Trafford. Now we can only hold our heads as high as we can and bounce back from these two straight defeats.