Manchester United vs Bournemouth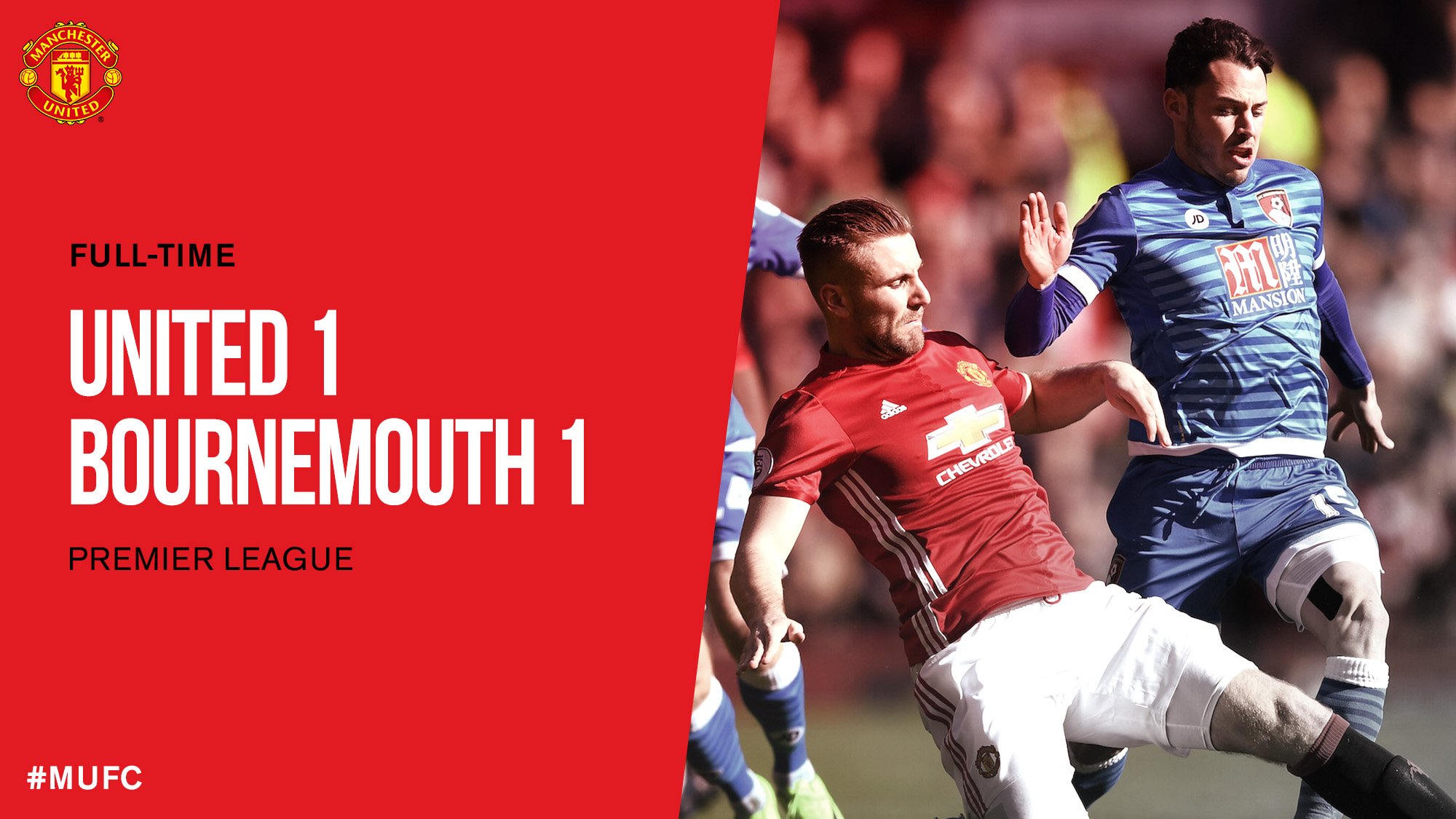 Ignoring the three potential red cards, stamp on the head and a missed penalty, this was a game of missed chances.
Within the first 25 minutes the score should have been at least 3-0 to Manchester United. After the Cup Final where Manchester United took every single one of their chances which won them the cup, today proved to be the opposite. Marcos Rojo opened the scoring in the 23rd minute to score his first Premier League goal after directing Valencia's shot into the back of the net. A reckless challenge by Phil Jones on Pugh saw Joshua King pull Bournemouth level in the 40th minute.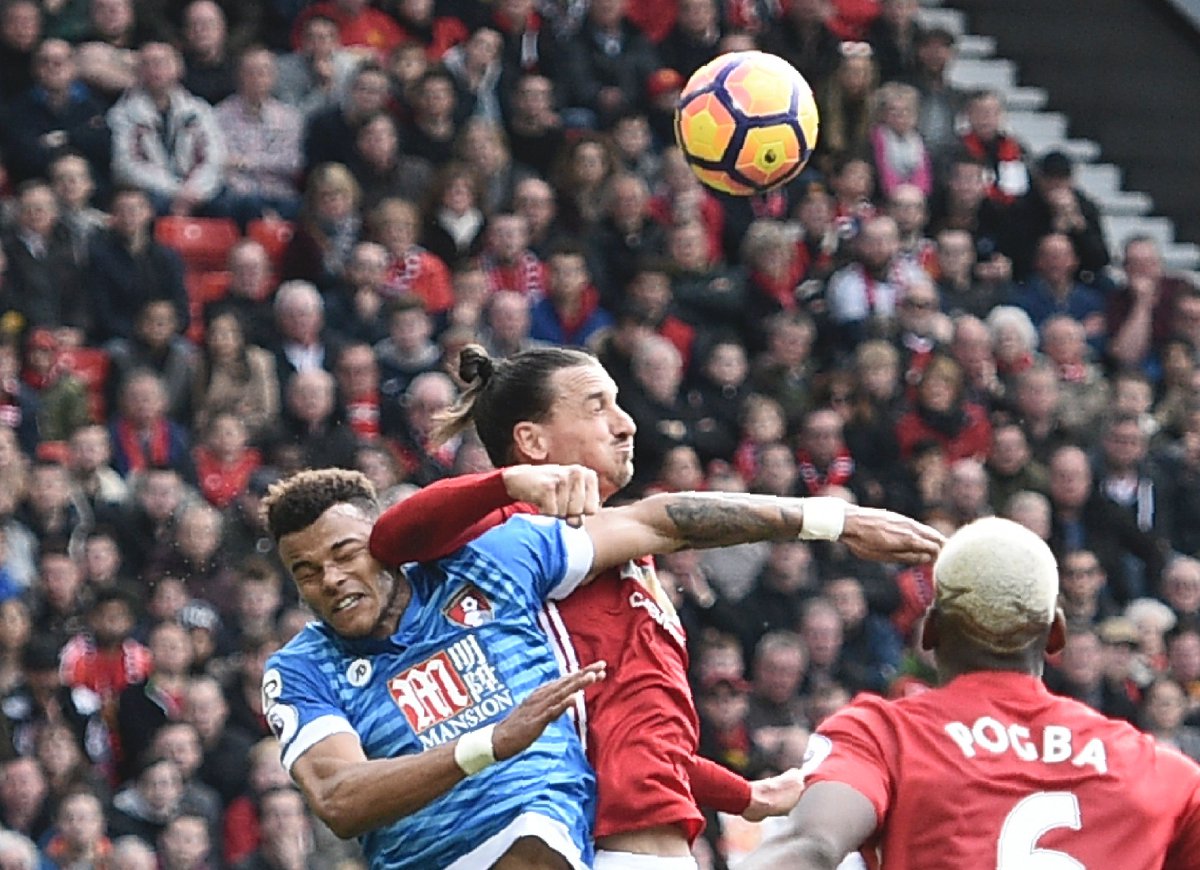 The main talking point of the game came at the end of the first half when Tyrone Mings stamped on Zlatan Ibrahimovic's head and the Swede responded shortly afterwards by elbowing the defender in the head during a corner. Neither player was punished, but instead Andrew Surman was given a second yellow for a push on Ibrahimovic after the corner incident. Bournemouth went in for half time with only 10 men on the pitch.
An inevitable defensive set up by Bournemouth in the second half meant it was going to be tough to break through the 10 men behind the ball. However, our chance to win the game came through the chance of a penalty and yes, once again, we failed to take the chance as Artur Boruc denied Ibrahimovic who had a disastrous performance today.
In the end, United could not find a winner and were held to their 7th draw at home in the Premier League this season. However, it is fair to say that Luke Shaw had a brilliant game on his return to the starting line up and hopefully this will be a turning point in his season.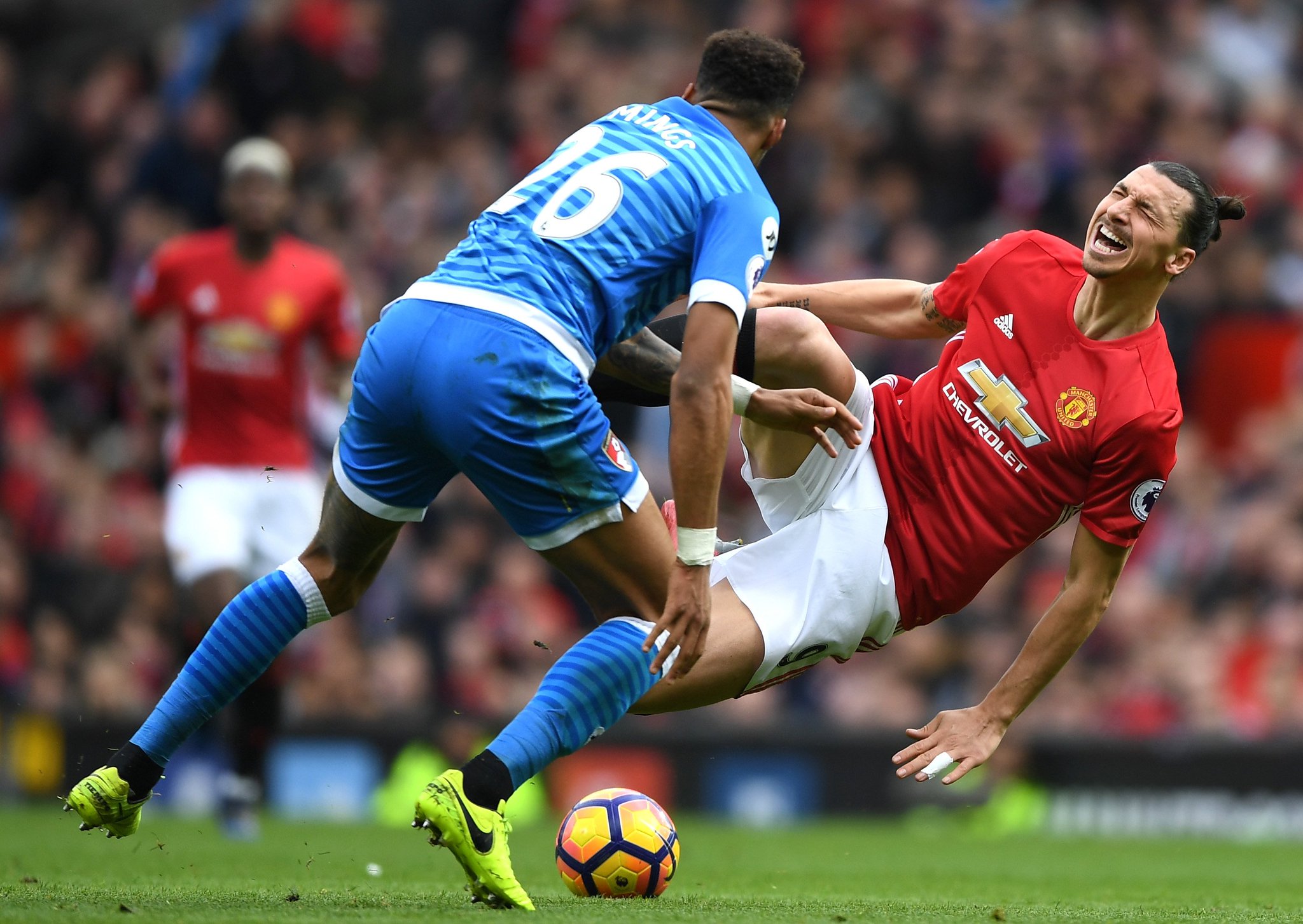 Today's performance against 10 men Bournemouth showed exactly why we do not have what it takes to challenge for the title. To make matters worse, when a win could have potentially seen us climb into the top 4 of the Premier League, we failed to capitalise on the inevitability of at least one of our rivals in the top 6 dropping points as Liverpool host Arsenal later today.
After our win in the EFL Cup Final last week when we finally showed that we could win a game by taking our chances, even though we only created a few, today it looks like we are going back to our old ways of missed opportunities. There is not much more to say, our poor finishing cost us today and the result feels like a loss.
Our next game sees us travel to Russia to face FC Rostov in the Europa League last 16, just before we take a trip to London next weekend to face Chelsea in the FA Cup quarter finals. There is no doubt that if we play like we did today, we will be knocked out of these two competitions within a week. We need to dust ourselves off and try again on Thursday but make sure we are not wasteful with our chances.