West Ham United vs Manchester United Preview
Image from Sky Sports
A poor performance from United against Brighton gave the Seagulls a 1-0 win and safety from relegation. It seemed that United would have to win both their remaining games to guarantee second place and warding off last gasp efforts from Tottenham or Liverpool. But given the disappointing form of both sides, with Liverpool focusing on the Champions League and so winless since mid-April in the League (2D, 1L) and Tottenham only earning one win in five games in all competitions (1W 2D 2L), losing to Man City and Man United at home, United's win being the semi-final of the FA, United now should now have an easy stretch with only one point needed to confirm their second place finish. Now, United must make their final trip to London before the FA Cup final as West Ham United host United at the London Stadium.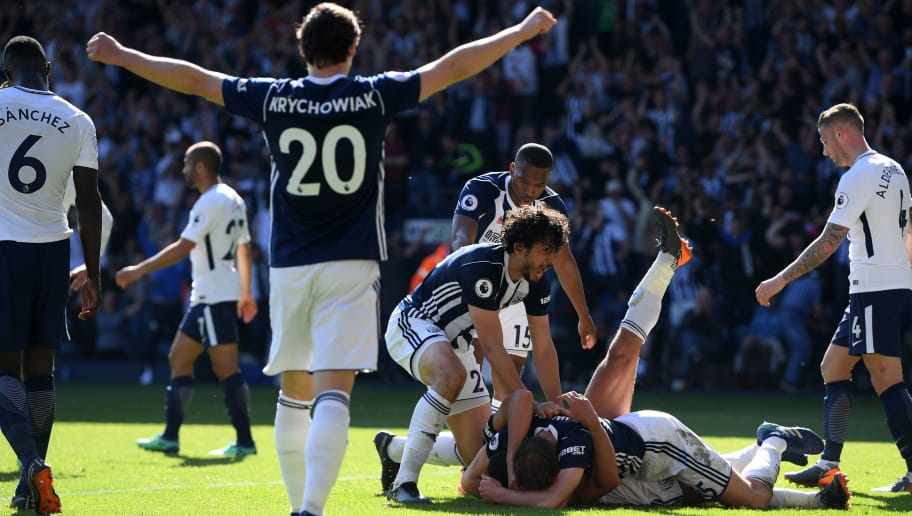 Image from 90min
Image from Metro
West Ham are now safe from relegation after a 2-0 victory at the King Power Stadium and do not have much more to play for other than a potential top 10 finish. The London side are still without defenders, James Collins, Winston Reid and Sam Byram and so mistake-prone Declan Rice will almost certainly be featuring for his side. While Michail Antonio is still sidelined with a hamstring strain, the match opener against Leicester, Joao Mario may be out as well with a virus and would be a big miss for the Hammers. Former United striker Chicarito will not feature as he is also sidelined with a knee injury and West Ham's danger man is Marko Arnautovic who has scored big goals against Stoke, Chelsea and Southampton, is doubtful for the match and so is the ill Joe Hart.
United also have a few absentees, Lukaku and was injured for the Brighton game and will not be fit for the match and has played his last Premier League game this season after Jose Mourinho claims Lukaku may only just be fit for the final on the 19th. Sanchez and Jones are both now available and could feature, but Marouane Fellaini will possibly be absent after his injury against Brighton.
Last time against West Ham, was the first game of the seaon in which United aimed to set a precedent for the season with a 4-0 win with a brace from Lukaku and late goals from Martial and Pogba which put them to the top of the table. United are going to have to shake things up to get the result that they need.
Here is the predicted squad:
Image from Sky Sports
GOALKEEPER: DAVID DE GEA
Easy decision, best goalkeeper in the world right now and United's best player for the past four years.
RIGHT BACK: ASHLEY YOUNG
Darmian offered nothing and was very poor defencively, Young offers something different - ability.
Young, unlike Valencia, is in contention for the World Cup and will want to show why he should be picked.
Image from the National
CENTRE BACKS: CHRIS SMALLING AND PHIL JONES
Jose Mourinho has said that the reason Bailly is not playing is because the other defenders are fighting for a place in their international squads and no players are fighting harder than Jones and Smalling for their places may be taken by the likes of Stones, Maguire or Cahill. Jose will want to show off his players' abilities and start them against West Ham.
LEFT BACK: LUKE SHAW
Please, please let Luke Shaw play! He was so energetic against Brighton and looked fresh and on the ball. He may even get a chance at playing for England with Rose playing poorly and may be one last attempt to show Jose why he should stay.
MIDFIELD THREE: ANDER HERRERA, NEMANJA MATIC, PAUL POGBA
The midfield three had to change to make way for Fellaini's injury and has been reliable for the final third of the season. Herrera and Matic allow Pogba to roam forward and create chances. This should overwhelm Kouyate and Noble and press forward.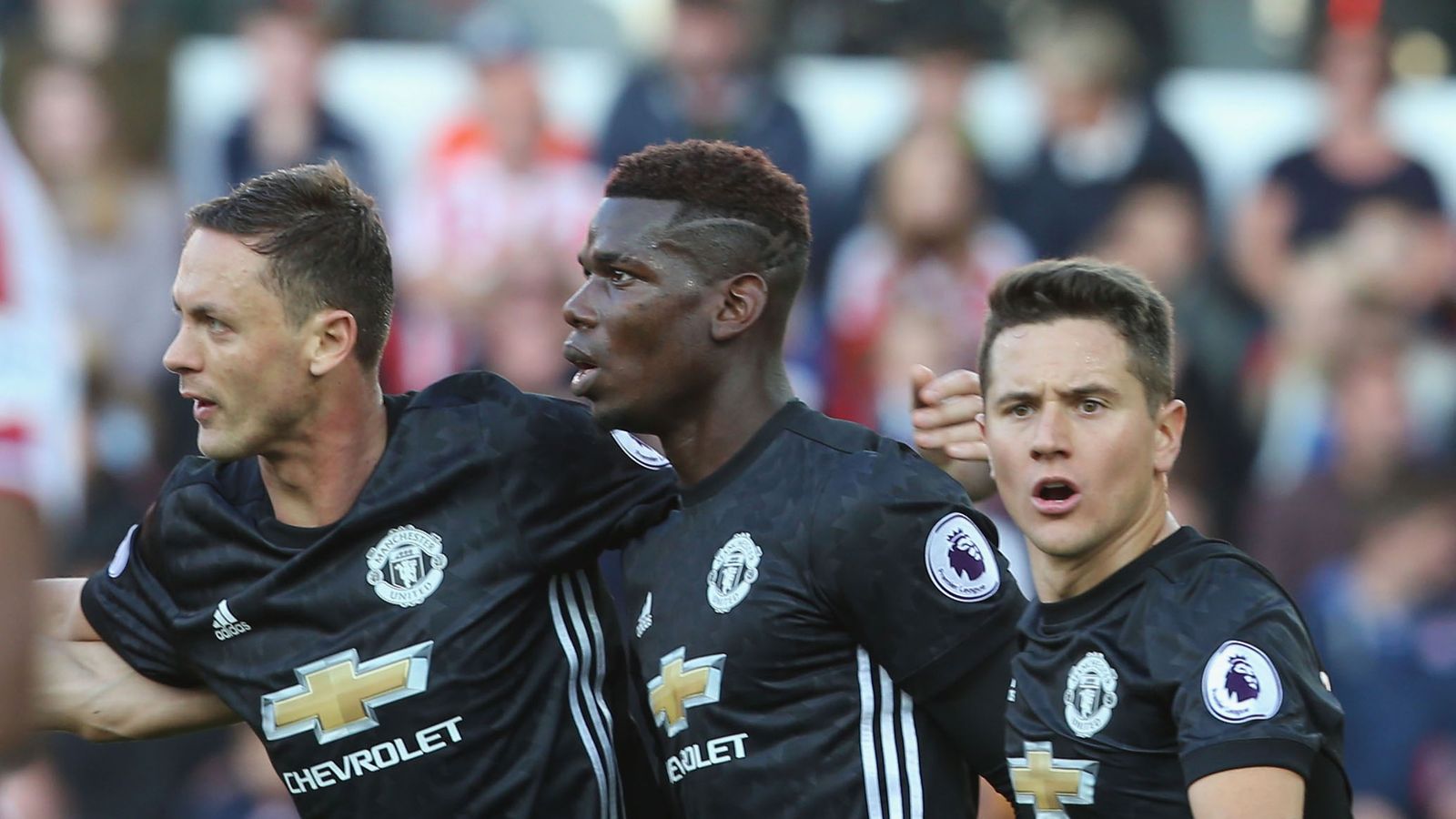 Image from LeagueLive
FRONT THREE: JESSE LINGARD, ALEXIS SANCHEZ, ANTHONY MARTIAL
Martial should be the only survivour from the Brighton match as Mata and Rashford were really poor and Martial was the most dangerous player for United against Brighton. Jesse Lingard had an impact but with, unfortunately no effect against Brighton and will hope to have more effect with a goal or an assist. Sanchez should return as he has a good record against West Ham and has been in good form of late. This front three will be very free roaming and will swap positions constantly through the match.
Image from https://www.buildlineup.com/