Is it Goodbye for These 6 United Players?
Image from Fox Sports
As we all know, the season is coming to an end and the summer transfer window is getting that much closer. As Manchester United fans, this can only mean one thing: transfer rumours. With a club as big as United is, whenever there is a transfer window approaching, everywhere you look you see some player's name linked with a "possible" transfer to United. Whether it be Gareth Bale (for the past two or three seasons) or Hirving Lozano, there is not a shortage of names when it comes to possible Manchester United transfers.
Image from 90min
However, there is one thing different this go-around. Instead of a plethora of rumours about players
coming
to United, there are multiple rumours about a possible six United players
departing
during the summer transfer window (Sky Sports). The six players who are in question are Ander Herrera, who has been rumoured as already agreeing terms with French giants, PSG, Juan Mata (linked with a move to Barcelona), Matteo Darmian, Marcos Rojo, ex-captian Antonio Valencia, and the ever-unimpressive Alexis Sanchez.
In need of a clear-out, Manchester United definitely need to get rid of a handful of players, the only question is; are these six players the ones United need to get rid of?
Let's start with Ander Herrera and Juan Mata, arguably the best two players of the six rumoured departures. When it comes to Herrera, United's reliable midfielder, I would hate to see him go -- but I understand. Herrera is an excellent marker and can mark almost anyone on the world (ask Eden Hazard), but if the rumours are correct, he is asking for way too much money to stay in a United shirt. When did it stop becoming enough for players to just be able to have the Manchester United badge on their chest? And when did it become about the money? Herrera clearly has his priorities wrong, and his going to PSG for a larger paycheque proves that.
Mata is a different story. Juan Mata can be magnificent -- when he wants to. After his free-kick that ignited our comeback against Juventus in the Champions League, I went out and got myself a Juan Mata shirt. Let's just say I haven't had much reason to wear it since that game. Instead I just put on last seasons Martial shirt. Mata is class, but is not very consistent -- and I think part of the blame lies with management (Mourinho & Solskjaer, more Mourinho) playing Mata on the wing, instead of centrally where he thrives. I would personally like to see
Super Juan
get more playing time, but in his correct position.
Out of the six that are rumoured to depart, Herrera and Mata are the only players I would have a problem with seeing leave.
Darmian, Rojo, and Valencia all can leave tomorrow and I may throw a huge party. I would throw an even bigger party if Chris Smalling joined that list, but let's not get into that. There are no arguments anyone can really make to try and get these three abysmal players to stay here at United, their play on the pitch speaks for itself.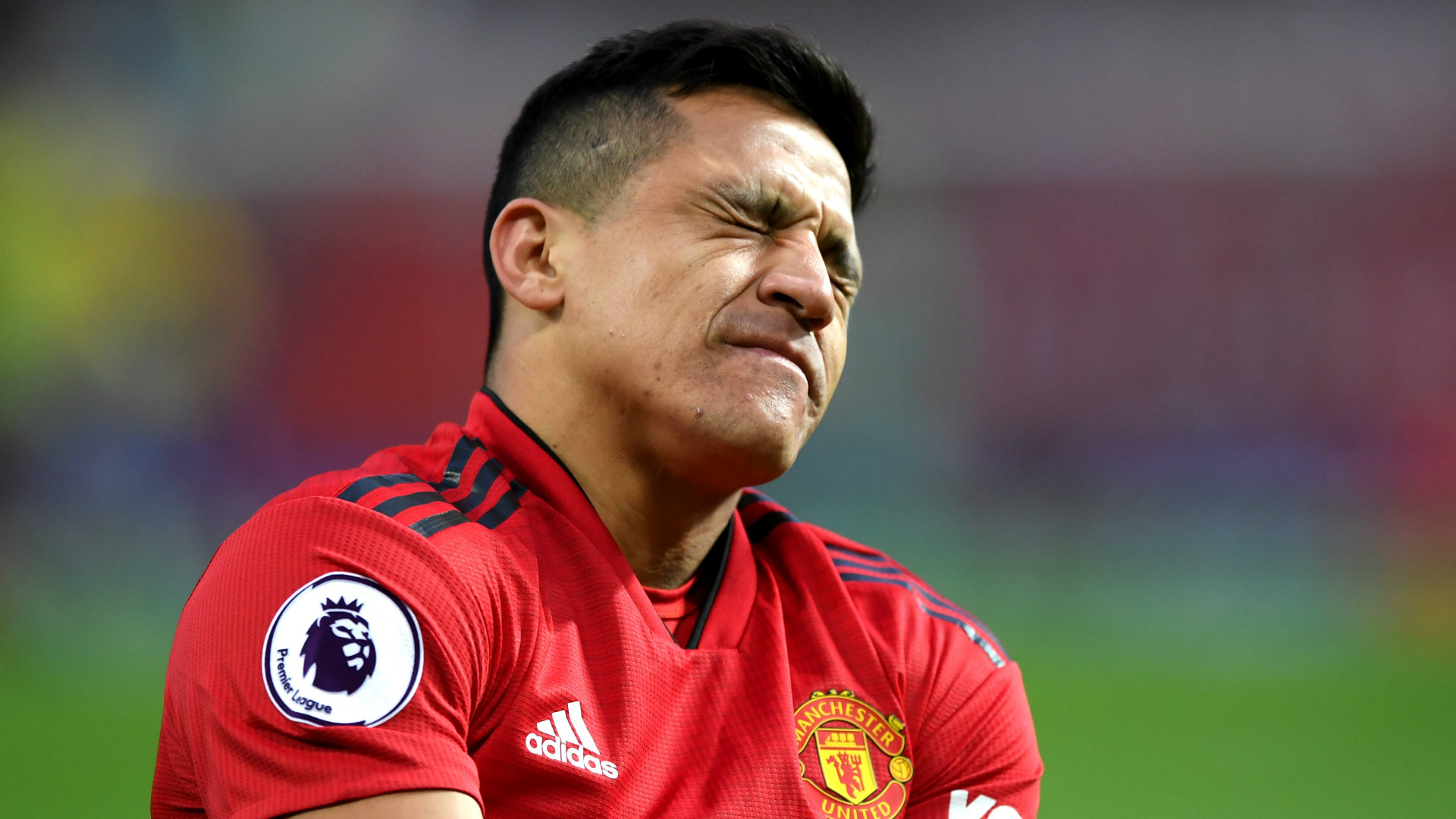 Image from Goal.com
This brings me to Alexis Sanchez, or as I like to call him,
Blind Robbery
. By far the worst transfer I have ever witnessed Manchester United make. I call him Blind Robbery because he's actually just robbing United blind, because we are paying him to do virtually nothing. I understand he's injured and can't play, but even before that -- the man did nothing but lose possession and complain about imaginary fouls. Goodbye for Alexis Sanchez would literally be a
GOOD
-bye. If we don't sign anyone in the summer transfer window and still manage to get rid of Sanchez, I will consider that the most successful transfer window United has has since 2011, when we signed the best centre-back in the world, Phil Jones (haha).
All jokes aside, an offload of players is the right way to go for United, and although it would hurt me to see Herrera & Mata leave, these six players are the perfect choices for a clear-out. I just pray that with these departures, United brings in an insane amount of talent to balance it. I've already seen news that Ed Woodward is going to give OGS the "greenlight" on summer transfers, allowing Solskjaer to sign who he needs to fit his tactics. If this is the case, get prepared for a lot of silverware next season, my friends.