Keep or Sell: Paul Pogba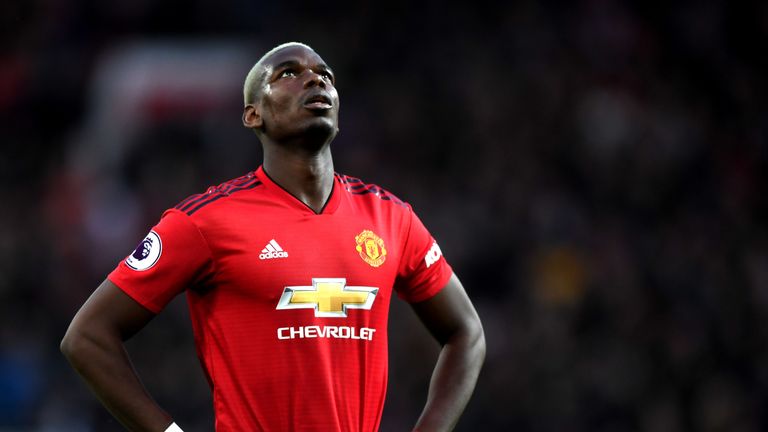 Image from Sky Sports
Since his homecoming to Manchester United in 2016, Paul Pogba has not been shy of the spotlight. Whether it be about his clashes with United's previous manager, Jose Mourinho, his tremendous performance against Manchester City last season, or his many different hair styles, the French international's name seems to always be brought up. When United signed Pogba for £89.3 million, it was the world record transfer fee at the time. When a club pays that amount of money for a player, the club expects the player to be consistent on the pitch, playing well throughout the season, as well as being there when the club needs him – this is not the case when it comes to Pogba.

Don't get me wrong, I think Pogba is an incredible player – when he wants to be; and he definitely doesn't want to be every game. I always look back on the Manchester City game last season when Pogba gave United two goals in a 3-2 comeback win against the Premier League champions. This shows that Paul Pogba can be a MAJOR asset to the team, and it makes it that much more frustrating when I see him put in performances like the one against Wolverhampton in the FA Cup this season, when he was sluggish and gave the ball away I don't know how many times. In this defeat, Pogba just looked unbothered, like he did not care if his club won or lost, even if it was United's few opportunities to achieve some silverware this season.
To be fair, Pogba does have 22 goals and 23 assists for Manchester United this season, so the stats certainly back him up. However, over these past few weeks he's began to show his true colors flirting with rumors about a possible move to real Madrid, and showing little-to-no interest when playing for the Red Devils – I say that, because look how well he performs when he's on international break, playing with his fellow Frenchmen. During international break, this past week, Pogba played phenomenal – turn it around to yesterday when United took on Watford and again, Pogba constantly gave the ball away and was caught out of position. Fortunately, we won that game but there was no thanks to Pogba (or any of the midfield for that matter).
So where do we go from here?
It seems to me the Frenchman already has one foot out of the door, with multiple rumors spreading that 'La Pioche' is favoring a "dream" move to Real Madrid, or a return Juventus in Italy. Personally, I am okay with this, especially after seeing his performances over the past few months. I gave Pogba the benefit of the doubt when Mourinho was head man of United, but seeing the inconsistency continue under Ole Gunnar Solskjaer, I have to give my hopes of seeing world-class Pogba game-in and game-out. If Pogba seemed to be actually trying in games and just enduring a slump, I would still back the United midfielder 100% – but it looks like Paul is ready for a change of scenary, whether us fans like it or not.
If it was up to me (and lord knows it's not), I would sell the Frenchman in the summer and focus on spending the money on players that best suit OGS's tactics. An advantage of United and Pogba parting ways is that there will be a major decrease of drama surrounding the club and Manchester United will be able to focus on playing football the best way they know how again – the United way.