Tactical Analysis for Liverpool vs Manchester United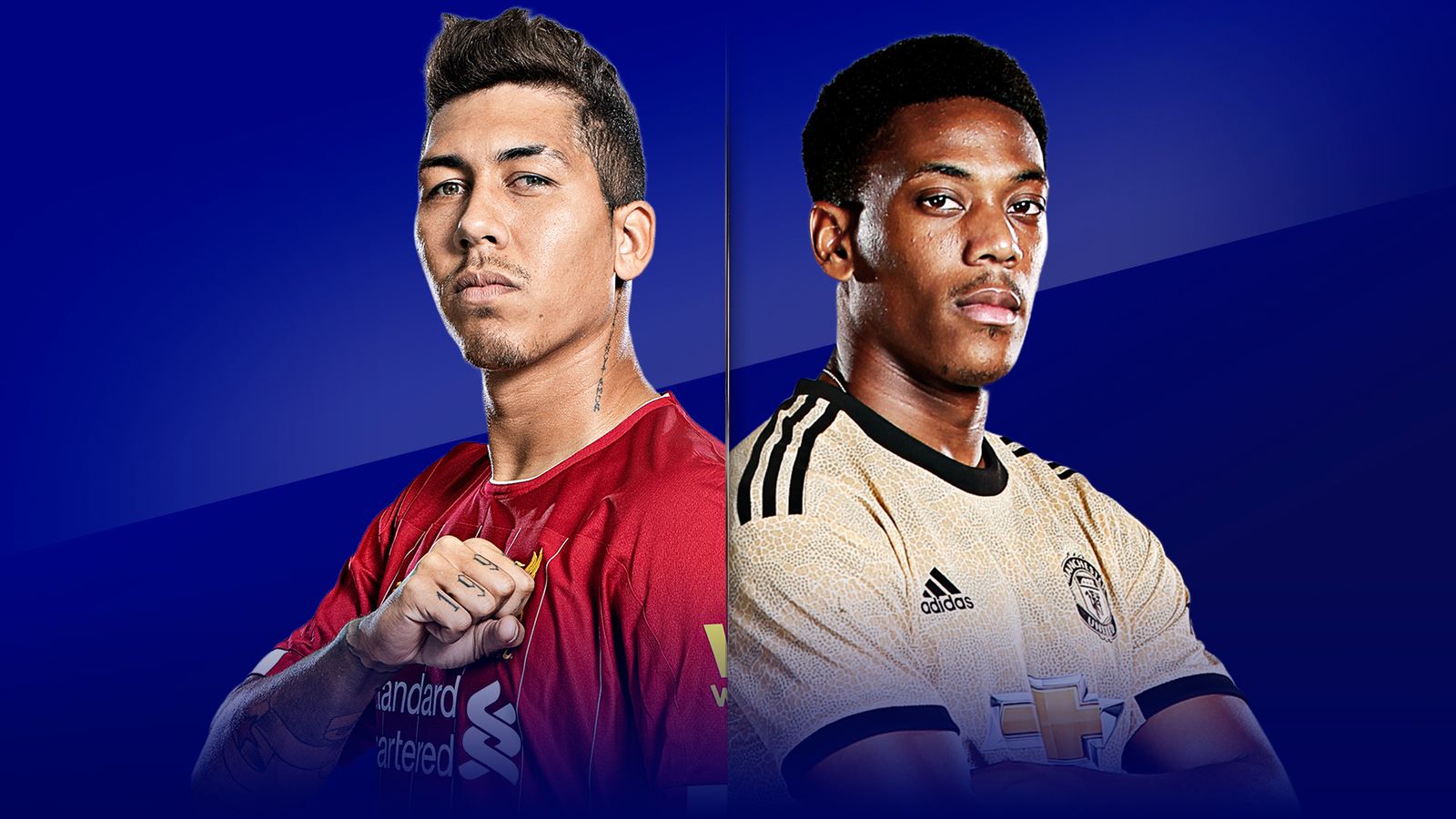 Image Source: Sky Sports
Manchester United travel to Anfield on Sunday for our 23rd game of the Premier League season. A trip to Anfield is probably the toughest fixture in the world at the moment with Liverpool having taken 61 off a possible 63 points which is some sort of world record in the top 5 leagues of Europe. The only game that they dropped points in was their away trip to Old Trafford where Solskjaer and his men held them to a 1-1 draw.
Over the past decade, the tables have turned and Manchester United find themselves 27 points behind the league leaders who are on course to win their first Premier League. However, at this point, stopping them from winning the league is not in our hands and the only thing we can do is try to get those elusive 3 points on Sunday. So here's a tactical analysis of the game and the key battles that will define the game.
Tactical Analysis:
Liverpool always set-up in a 4-3-3 with the formidable trio of Mohammed Salah, Sadio Mane, and Roberto Firmino spearheading their attack. Fabinho sits at the base of midfield with permutations of Georginio Wijnaldum, Jordan Henderson, James Milner (injured for this game) and of late, Alex Oxlade-Chamberlain. All this in front of their backline is what has made them so unbeatable this season.
In response to this, Manchester United will line up in a 4-2-3-1 and with the absence of any sort of creativity in midfield, we'll have to heavily rely on the pace of Daniel James on the counters. Virgil Van Dijk is a rock in defence and next to impossible to beat but he does, however, have a weakness - his lack pace, but because his positioning is impeccable, he doesn't rely on pace for his defending. We will have to invite them to attack our box and when they're in, there needs to be a quick transition from defence to attack with Fred receiving the ball at the edge of our box. He needs to immediately distribute it to James who needs to dart down the right or left flank. Martial is amazing in these 1 on 1 or 2 on 1 situations that we can use to capitalise. Marcus Rashford's pace would've been devastating on counters but unfortunately, he won't be fit to make this game.
If Fred or Mata manages to distribute the ball over the top to Martial or to James on the flank, we'll have a great attacking outlet. This involves catching Virgil Van Dijk at a higher line and the full-backs being caught up in the flow of the attacking intent.

This is also extremely risky owing to the pace and skill of Liverpool's forwards. Keeping them quiet will need absolute masterclasses from Harry Maguire and Victor Lindelof who are often forced into committing mistakes. The defence will have to maintain a lower line because our centre-backs are no match for the pace of Salah and Mane and will get absolutely battered if the battle started close to the halfway line. We'll have to go toe-to-toe with them and pressurise them into misplacing passes and squandering shots. We'll need to rely on the raw aggression of Brandon Williams and hope he turns up like Ander Herrera did for the big games. He has to stop Trent Alexander-Arnold from playing those dangerous crosses in the box because again, United can really mess up easy crosses.
Key points that will define the game:
Juan Mata needs to start over Jesse Lingard and Andreas Pereira.
Nemanja Matic needs to start over Andreas Pereira in the double pivot.
How much space Andrew Robertson/Alexander-Arnold gives Daniel James.
Mason Greenwood can be a hit or miss.
Key Battles:
Harry Maguire vs Roberto Firmino
This will be the battle that changes the game completely for me. This comes after watching the Spurs vs Liverpool game. Spurs were brilliant defensively but they made just one error and Liverpool punished them there and won 1-0. This team doesn't know how to lose and nothing but the best will do on Sunday. Harry Maguire has been error-prone but was quite good in the previous FA Cup game against Wolves. He'll have to channel his inner Leicester-self if we plan on getting points out of this game.
Daniel James vs Andrew Robertson
Or Trent Alexander-Arnold, depending on which wing James starts on. James will be very crucial to how United get their source of goals. If the Welshman has an off-day, we might as well forfeit the game. James can really give Robertson a tough time if the transition from defence to attack turns out well.
Fred vs Georginio Wijnaldum
The classic midfield battle, this is the one I'm most excited about actually. This will determine the tempo and flow of the game and my prediction is that one will completely dominate the other. The winning team needs to control the centre of the pitch and that falls on Fred and Wijnaldum.
Score Predictions: 1-1 draw