OPINION: How many points will United finish on?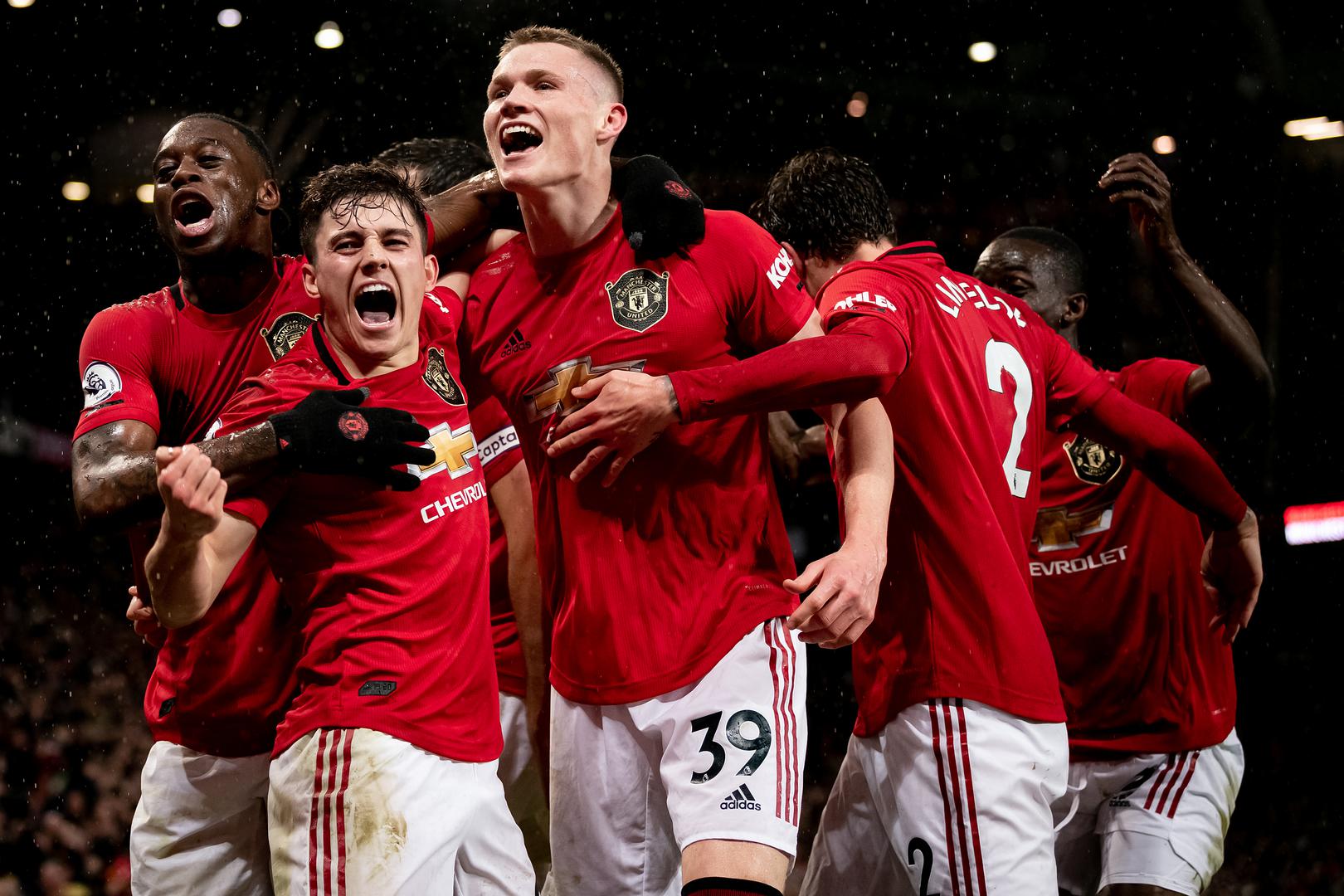 Image from Manchester United
With United's return to the Premier League approaching, we decided to give our opinions on how many points United will get in the last nine games of the season and the total number they will end the season on.
Suraj Shivshankar (@Srj1511):
With the table tightly packed, these last 9 games will be very important for every club as they race for the European spots or to avoid relegation. Luckily, Manchester United have a run of relatively easier fixtures and mostly face the teams that are in the bottom half of the table. However, only 4 of those 9 games are at home which means there will be a lot of travelling which isn't ideal. But with Paul Pogba, Bruno Fernandes, Marcus Rashford and Anthony Martial, I expect a solid performance given the seriousness of the situation. I have a good feeling that we can rack up 7 wins and 2 draws which gives us a total of 23 out of a possible 27 points. If we do achieve this, we should qualify for the Champions League unless Chelsea manage to outdo us, which would mean they'd have to win more than 7 and that's tough to do because they're yet to play Man City and Liverpool.
Total out of 27: 23 points
Season Total: 68 points
Jayson Love (@JaysonL56):
Man United sit in 5th place with 27 points available from 9 fixtures to close what has been a strange 2019-2020 Premier League campaign. If you told me in March that we would be talking about upcoming fixtures for the Red Devils, I'd have thought you were talking about next season, but here we are actually playing out 2020. United might've wanted the season to freeze as 5th may have been good enough for Champions League qualification with Manchester City's finish likely nullified by their UEFA ban. However, United actually find themselves in decent position having nine favourable matches, finding good form with the addition of Bruno Fernandes, and getting healthier thanks to the time off with Pogba and McTominay due back from injury. Man United open their restart with a trip to Tottenham. Utd. catch a break with Dele Alli suspended for an insensitive post regarding the Coronavirus. I see United grabbing a draw in the match. United then host Sheffield before traveling to Norwich and Brighton. United should grab all 3 points against Sheffield and then defeat Norwich and Brighton creating a bit of an unbeaten run. Manchester United should then defeat Bournemouth, Aston Villa and Southampton before a tricky match at Crystal Palace I could see United dropping but ultimately come out on top. United will then bounce back at home to West Ham before closing the season with a hard-fought draw at Leicester. I'm predicting a strong finish where United grab 23 of 27 points.
Total out of 27: 23 points
Season Total: 68 points
Millsy (@MillsyView):
When United started this season, almost a year ago, it didn't get off to the right start. It wasn't the explosive beginning we needed to get ourselves going and it showed in the results probably up until Christmas, there was certainly a fragility to our play. One thing that is different after the Corona restart will be there is a chance to redo this, this time with Rashford and Pogba fit, plus the firecracker that is Bruno Fernandes on our side. The first two games will be absolutely crucial, I fully believe we can beat this Tottenham side, even if they have their star players back, plus the lack of fans I think will actually inconvenience Sheffield United more than most, as they cannot build that siege mentality they work so well to their advantage. Overall, I think United can certainly win 6 of their remaining fixtures, if not 7, but the odds are likely that we will lose one of them. Generally, though, I am looking at the remaining fixture list with much hope for our team being able to secure Champions League qualification, pipping Chelsea into fourth. It is not where United deserve to be, but will give us a good base to push on for next season.
Total out of 27: 22 points
Season Total: 67 points

Arjun Handa (@ArjunHanda1):
While I do think that it is excellent that United can now win silverware in the FA Cup and potentially the Europa League, it may cause them to drop some points domestically. I back United to get the points against Spurs and should have enough to get past Sheffield United at home without Phil Jones at the back this time. I expect that United will draw against Leicester on the last day of the season as I predict the season to be wrapped up by then. Crystal Palace away has been tough but United have not lost at Selhurst Park in the Premier League and the atmosphere of Selhurst Park cannot affect the away team now so I expect United to win that game. United are also yet to beat Brighton at the Amex since they returned to the Premier League losing 1-0 and 3-2 respectively so could be a challenge. I will remain optimistic that United can get eight wins out of nine wins as long as the team can remain fit in the form they had before lockdown. However, this is around the gameweek things started to go wrong for Solskjaer last season so let's hope history does not repeat itself!
Total out of 27: 25
Season Total: 70 points