Why has Lee Grant signed for Manchester United?
Why has Lee Grant signed for Manchester United?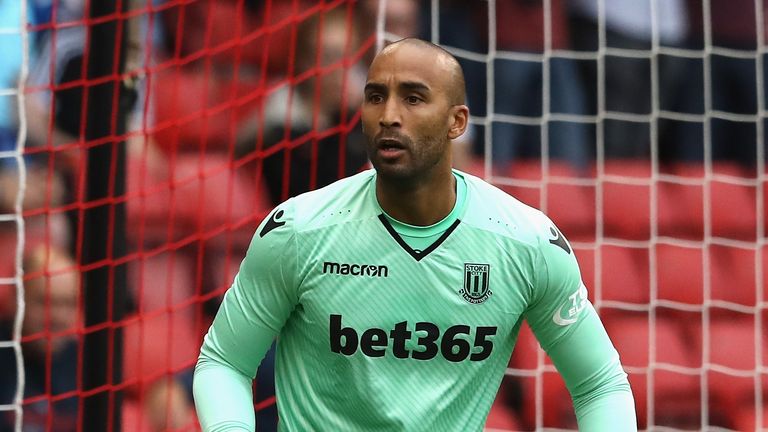 Image from Sky Sports
After all the rumours of Bale, Ronaldo, Kroos and Mbappe, a more down-to-earth deal was in place as Lee Grant has signed for Manchester United for an undisclosed fee from relegated Stoke City. The 35-year old ex-Derby County player has signed a two year deal with the Red Devils and will return to a Premier League side after the dismal season Stoke have had which dropped them into the Championship. This deal was a surprising one to say the least and there must be a few questions that need answering about the transfer:
Image from BlameFootball
1. Why sign Grant? Don't we have enough good goalkeepers?
David de Gea may have had a poor campaign for Spain in Russia but he is undoubtedly the world's best goalkeeper and a guaranteed starter for Manchester United. Sergio Romero, whilst injured currently, should be fit for the pre-season campaign and is one of the best back-up 'keepers out there and will remain back-up for de Gea, provided he stays fit. It seems that with Sam Johnstone moving to West Bromwich Albion for a fee of £5m and Joel Pereira going out on loan for experience, that Lee Grant will operate as the third choice goalkeeper and playing very irregularly if at all.
2. Is Lee Grant a good goalkeeper?
Lee Grant most recently spent a year and a half at Stoke City but while he only made three Premier League appearances last season, he was a crucial player in the 2016/17 season after Jack Butland's nasty injury prior to the Euro 2016. He made 28 league appearances for Stoke that season and earned his side 9 clean sheets, one of which at the Ethiad Stadium, and got creditable draws against Manchester United home and at Old Trafford (their first point there since 1980) and Everton. He was praised especially against Manchester United as he made some excellent saves and got a man of the match award for his performance. He seems a solid third place goalie and will not be upset at being third choice either.
Lee Grant seems to be a decent signing as he will not care that he is the third choice goalkeeper, he has tons of experience after having a senior playing career since the turn of the century aged 16 after playing for the likes of Stoke, Derby County and Burnley and will be a leader in the dressing room for the younger members of the squad. He will not have cost a lot of money, especially since Stoke were relegated and will need to sell some of their players and be forced to because of their relegation.