Swansea vs Manchester United Post Match Analysis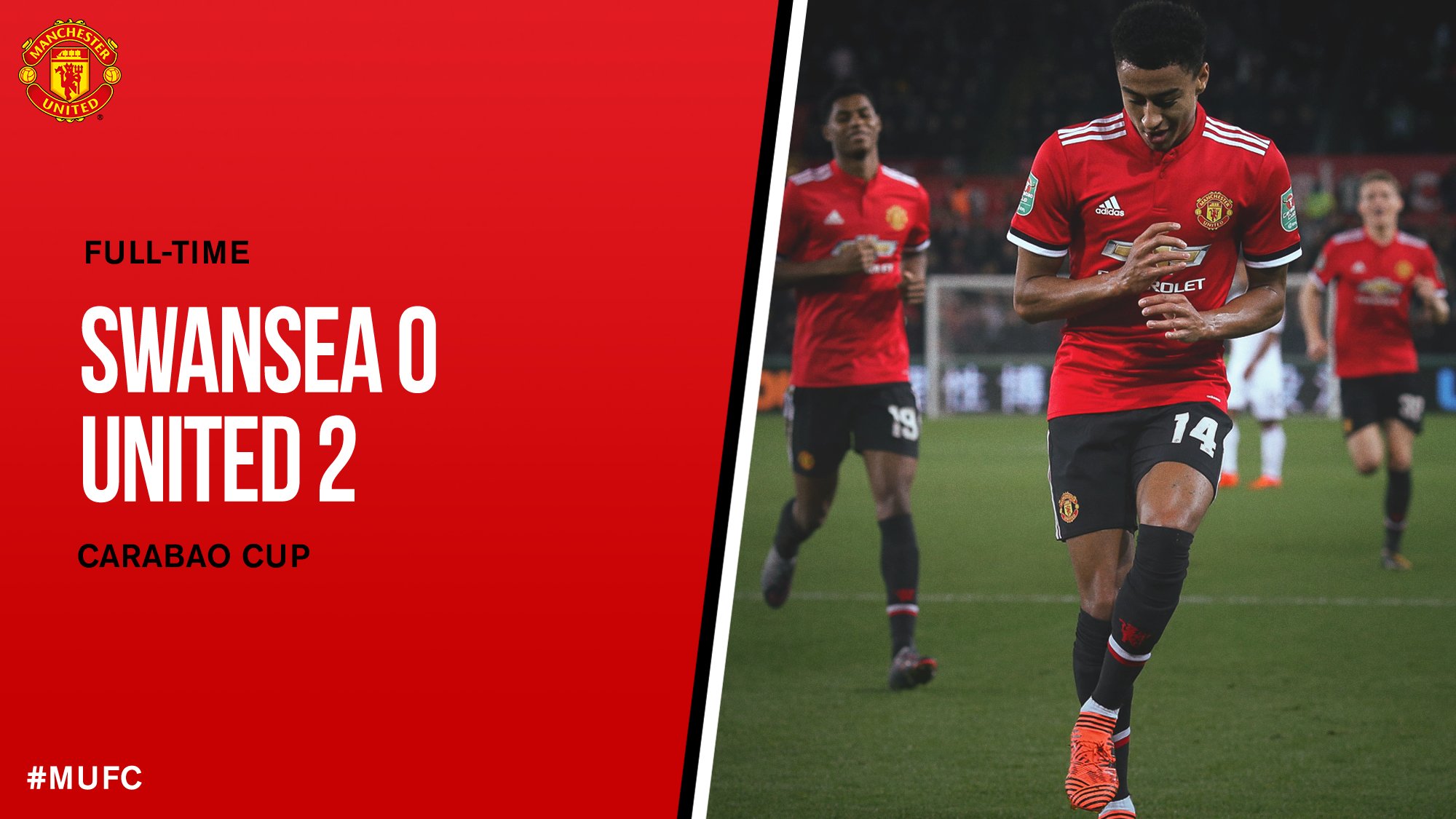 The match to bounce back from such a poor run of quality football and Jesse Lingard was running the show with two stunning finishes from some classy assists from Rashford and Darmian respectively. I am certain this game was aimed to give players such as Victor Lindelof and Ander Herrera their confidence back but with the former looking as solid as wet paper, every Manchester United fan will be praying that Phil Jones starts against Tottenham.
The second half was much of the same but with much less pressure from Swansea until the final kickings of the second half when Sergio Romero was forced into making two super saves and send Manchester United into the next round of the Carabao Cup.
Match Ratings:
Sergio Romero 7.5/10
A quiet first 45 minutes, a cheeky Cruyff turn was his only highlight of the first half but two superb saves in the second half made him earn his clean sheet
Daley Blind 6/10
Solid for most the game, a miscues header could have equalised for Swansea in the first half
Chris Smalling 6.5/10
Looked solid but a little scrappy on a couple of occasions in the first half
Victor Lindelof 5/10
Terrible first half, looked like a deer in headlights and made many mistakes that Swansea should have put to bed but a quiet second half. Must improve
Matteo Darmian 7/10
Good attacking play and a decent defending performance but did get turned about by Ayew. Produced a quality cross for Lingard and is looking a sturdy second to Valencia
Ander Herrera 6/10
Constantly improving but still below par from his impressive 2016/17 season
Axel Tuanzebe 7.5/10
Good strength in midfield and good pace to recover from Routledge's run, missed a sitter in the second half but a strong run to start the play leading up to Lingard's second goal, overall a good performance
Anthony Martial 6.5/10
Ever present pace and skill and drawing fouls from numerous Swansea players but his performance could have done with a goal or assist
Scott McTominay 7/10
Great strength and hold up plays really well and some good bursts of pace in the second half
Jesse Lingard 8.5/10
Great finish in the first half, and an even better header in the second, always working hard and making the runs that Mkhitaryan wasn't
Marcus Rashford 7/10
Delightful flick to assist Lingard and always showing his pace and skill but his set pieces were average to say the least
SUBS
Romelu Lukaku N/A
Nothing of merit to talk about
Nemanja Matic 6/10
Regulated play straight after entering the pitch
Luke Shaw N/A
Entered too late into the game to do anything

Man of the Match: Jesse Lingardf